The Squash Exhibit is now on display at the Sports Museum in TD Garden! The exhibit highlights the importance and history of squash in New England.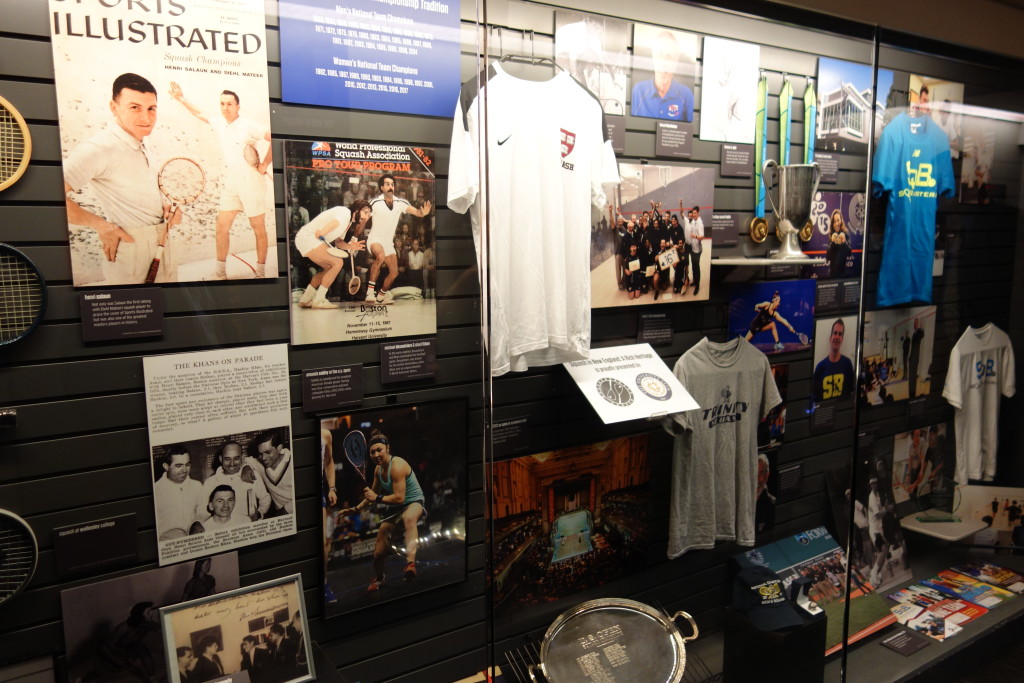 As Lenny Bernheimer writes to The Daily Squash Report, "There are elements in the exhibit about the early beginnings of the sport in this country (first squash court in the country at St. Paul's in New Hampshire), the Khans who lived and worked here, some of the major tournaments and events held here (U.S. Open, Boston Open, Squash at Symphony), the domination of Harvard and Trinity in intercollegiate squash, the SquashBusters program that started in Boston in 1996 and led to the urban squash movement across the country, the local U.S. Squash Hall of Fame members, and the achievements of Amanda Sobhy as the highest ranked U.S. pro player ever. We also included some examples of the evolution of the squash racquet and squash ball over the years." 
Mass Squash has a limited number of tickets available for those interested in seeing the exhibit. Please reach out to Tom Durkin if interested. Otherwise, tickets can be purchased at TD Garden.